The environment is of the utmost importance to us. We currently run the following programs:
Recycling
 There is constant training to all our personnel on the importance of waste classification and management. We have a collection center for recycleable material, which is sorted out to be sent to companies where they make good use of it.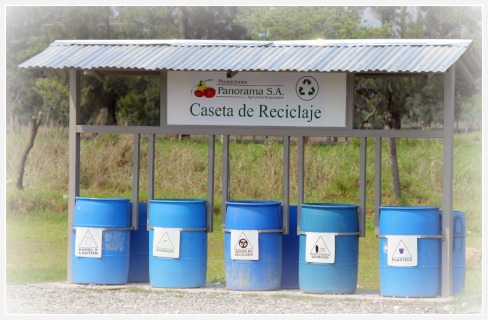 Program for Handling Empty Agrochemical Containers "clean field"
 With the purpose to keep a safe and clean environment and preserving the health of the community, the program Let's Clean our Fields, from the Guatemalan Union of Chemical Products (AGREQUIMA), is in charge to collect and redirect for a good use of every plastic waste used in farming, with emphasis in pesticide containers.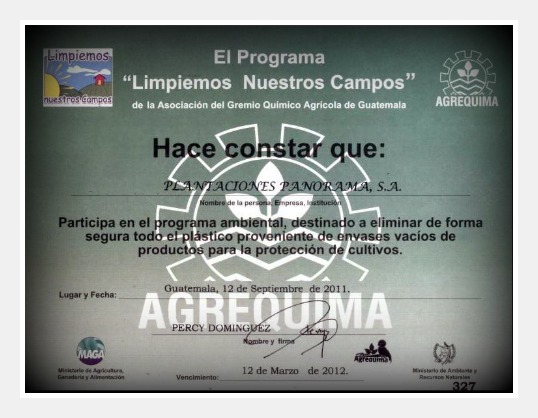 BIODEP
It is a simple and accesible system to prevent water and soil contamination, through an effective structure that collects, retains, and microbiologically degrades the excess from pesticides, that may fall into the mixing areas.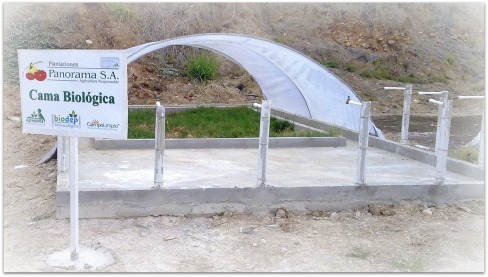 Recirculating Drainage Sytem
In our alternate crop fields, the irrigation source comes from the hydroponic crops as to avoid this water from flowing into a tributary. We are considering the use of a recirculating system to utilize this drainage on the same crop and thus, decrease fertilization costs and reduce the environmental impact even more.